23 août 2009
7
23
/

08
/

août
/

2009
12:43
Sweetheart, honeybun, "stropi di kakalaka" (for the homies from Curacao, Bonaire and Aruba) different translations for the name Olivier and I gave to our van. So Bubule is fully equipped.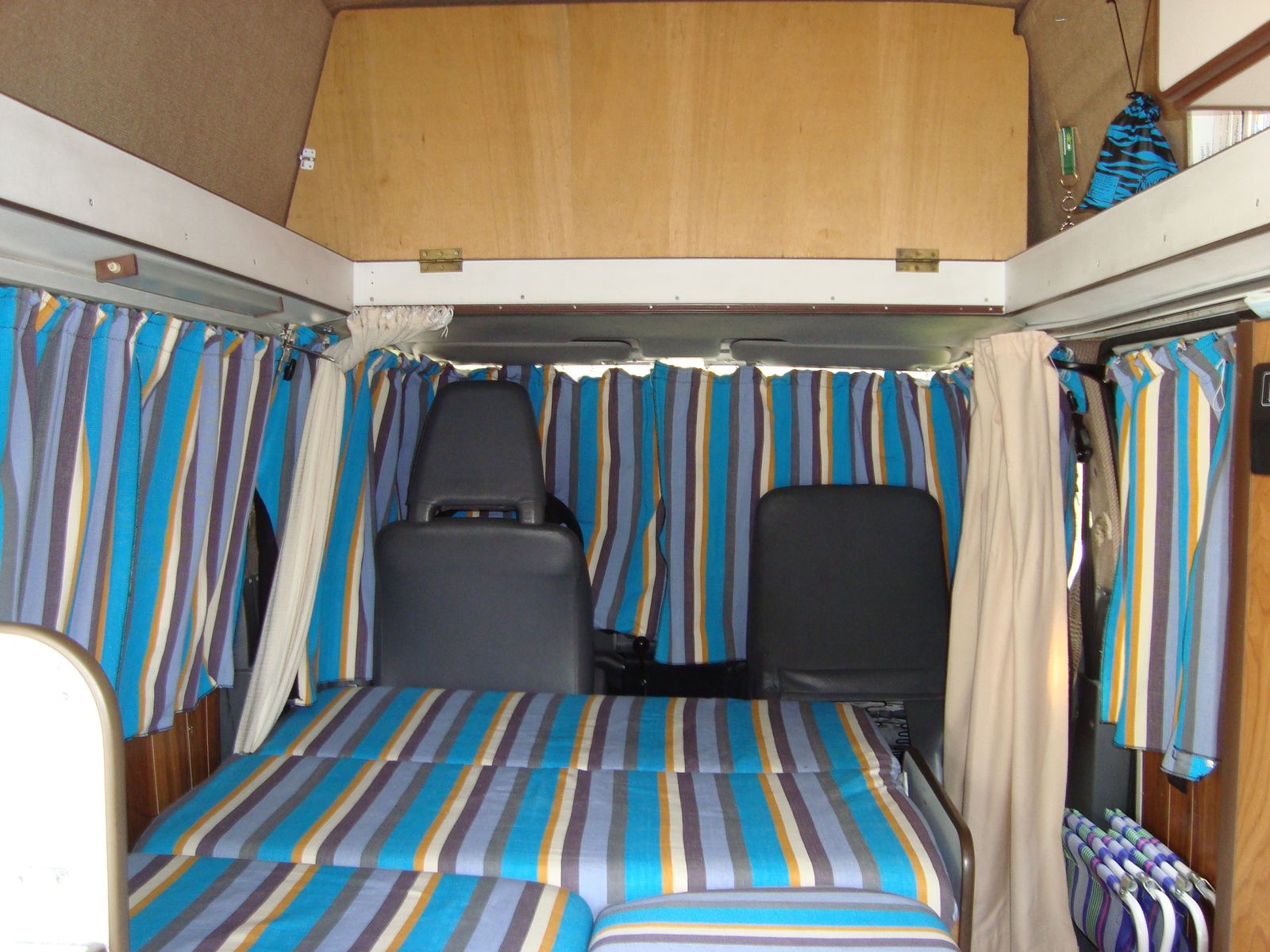 A Cuban friend living in Paris, was so nice to completely furnish the van with new curtains and new
seats. Colourful curtains with different shades of blue, white, grey and orange. These new colours completely changed the inside of the van. The former curtains dated probably from the eighties, we thought not COOL enough. We are greatly thankful to Nelsa, who did a very professional job. We finished stitching and hanging the curtains in the south of France.
You can enjoy the few pictures we have taken with its new interior design.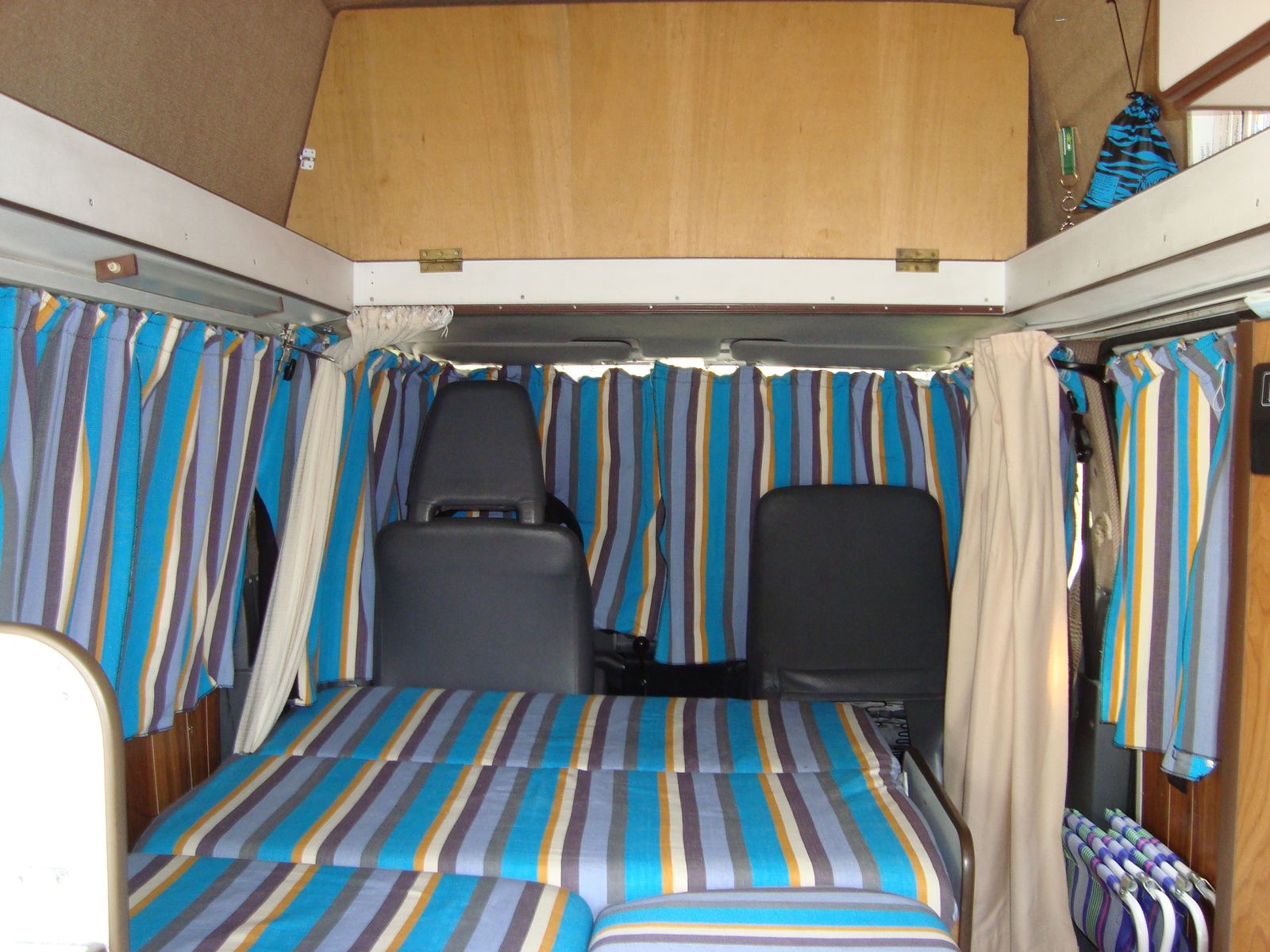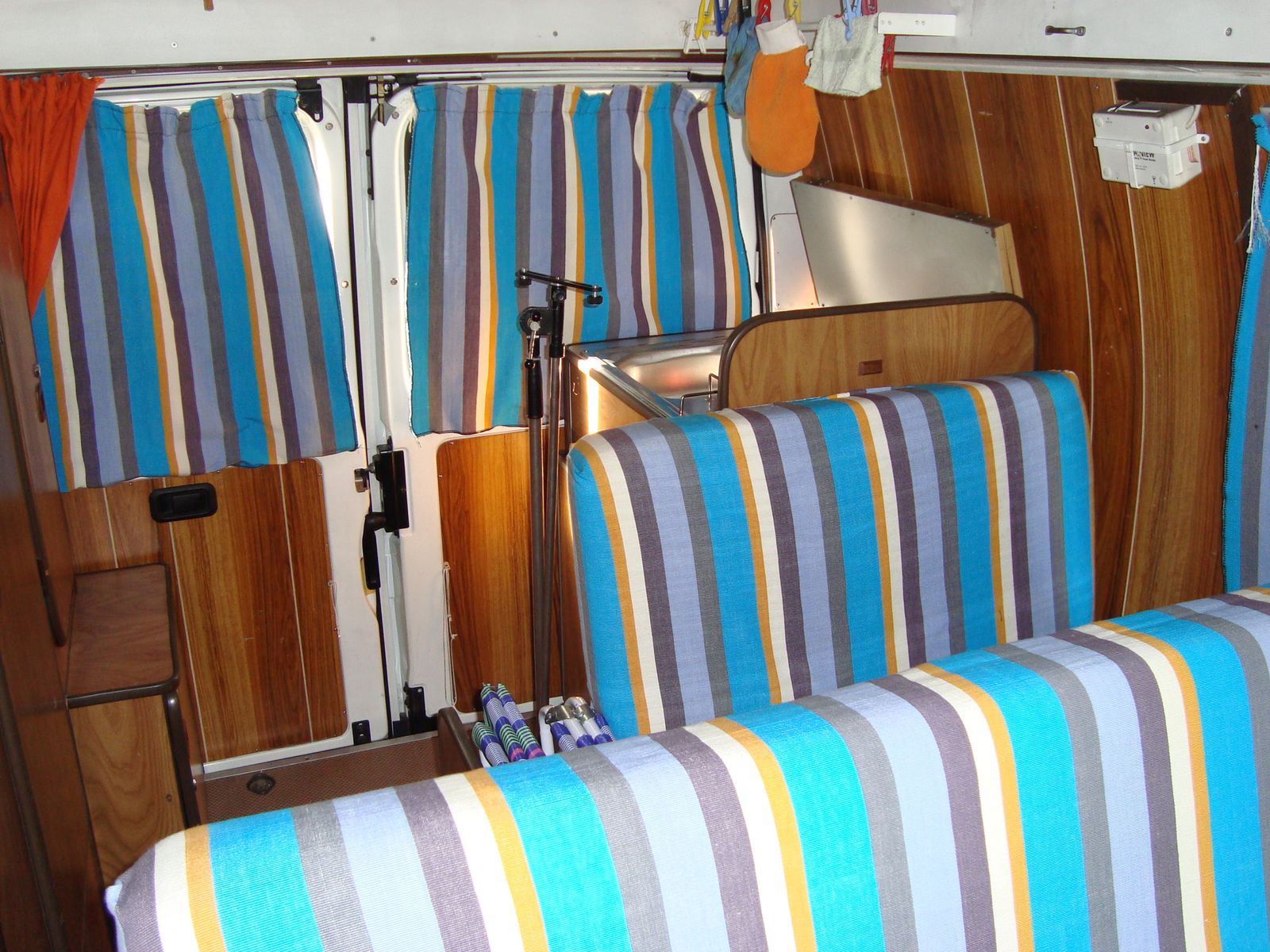 Since we left Paris, Bubule coughed twice and we had to take him to the mechanical doctor (garage). First it was the exhaust pipe. We succeeded nicely and for not too expensive to have it changed at Freyus, in the Côte d'Azur in France.
When we left the parents of Olivier house to go to the area of Provence to visit his brother Serge and Sylvie, it was the oil that was leaking in the motor. Although we are in the middle of august, when lots of french are on vacation, we still succeeded in having the joint repaired very fast at Barcelonette, Alpes the Hauts Provence.
Probably Bubule was as excited as we are about this trip, so before leaving it wanted to make sure that we could take good care of it.