8 février 2011
2
08
/

02
/

février
/

2011
22:41
Have you ever heard about "Crossing the bridge - The sound of Istanbul" ?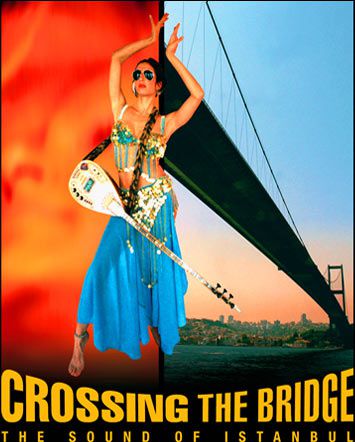 This movie was made in 2005 by film director Fateh Akin (who already directed "Soul Kitchen", "Head-on", etc.) Mr. Akin is a german-turkish director, much more famous in Europe than in Turkey. In this movie, the idea was to shoot Alexander Hacke (bassist of the famous german band "Einstürzende Neubauten"), in his peregrination in Istanbul, looking for musicians to record them, and showing the great musical diversity of the city.
The link between this movie and "In road to the east" project is obvious. We already knew about this movie long time before we went on our trip. We must say we were inspired by its idea, even without having seen it. But we didn't want to watch the movie before going and making our trip, in order not to reproduce the same things. So we've been waiting until we went back to France to watch it and....we were not disapointed !
This great movie is filmed like a musical documentary, through the quest of Mr. Hacke in the city. Of course, with much more financial means than ours . But I think that the result is quite comparable : in both cases, we have a window on the great diversity of music that we can find everywhere we go, whether it is in various countries or in only one city. You just have to look for it !

What else can we say ? We can only warmly recommend you this movie ! Available only in good dvd shops...

See the trailer here : http://www.crossingthebridge.de/english/trailer.html

For more info about Mr Hacke or Einstürzende Neubauten :

http://www.hacke.org/
http://www.neubauten.org/
http://www.myspace.com/neubauten