24 décembre 2009
4
24
/

12
/

décembre
/

2009
15:29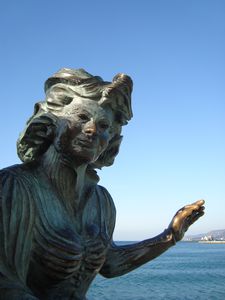 We arrived in Italy on the 12th of December. Leaving Ljubljana our destination was the Italian city called Trieste. Trieste is a city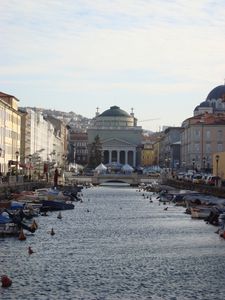 constructed along the Adriatic Sea.This part of Italy is quiet narrow, a somewhat extension of what we saw in Croatia. We had to drive down mountains to get to the sea level and arrive in Trieste. It was very windy in the city.
We didn't even spend 24 hours in the city.
Enough time though to have a nice Italian meal, visit an exhibit and have a walk in the city. The city itself was not particularly beautiful, filled with quiet some high building blocks.
In order to finish our journey like they say in French « en beauté » we decided to make a stop at Venice. We arrived in the town on Sunday the 13th of December and started a nocturnal visit of this marvellous city. The following day we had more time to admire the city, its houses, its canals, its small cafés, its bridges, its churches, its souvenir shops and all different things this city has to offer. We visited the basilica situated on the Plaza San Marco. It was marvellous. The walls and ceilings were covered with an amazing masterpiece of mosaic. The works of art dated from different centuries starting from the 12th century. It was very impressive. I think the pictures will tell a story by their own.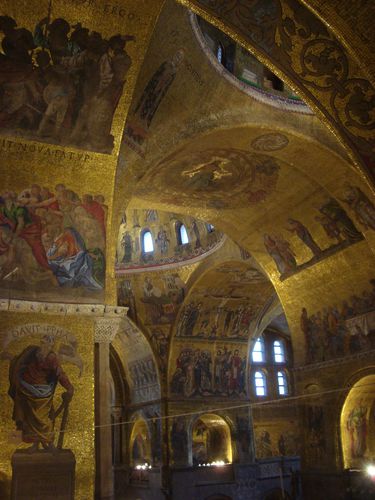 Before leaving Venice, we had our interview with our favourite French journalist, Eugénie Barbezat. She proposed us to have a live broadcast on the radio Aligre FM before we arrive in France. We will be putting this recording on our blog shortly.
Our last day and a half was used for driving the 700 km separating us from the French border. We drove along places and towns called Milano, Novarra, Torino. We didn't really stop to visit all these places for that more days were needed and it was not really planned in our trip.