27 octobre 2009
2
27
/

10
/

octobre
/

2009
20:11
We arrived in Turkey on Monday the 5th of October. We are so not used to getting border control, therefore took us time to understand that we had to go through three different procedures at the custom before being able to enter the country. One of the procedures consisted of having your passport stamped. When they saw that I had the Dutch nationality they indicated that I had to pay for the tourist visa. Olivier with his french citizenship didn't have to pay anything, but I had to pay the sum of 15 euros.

But why ???

Well, I have my personal theory about it, offcourse it is not official. My theory is that the Turkısh government things (or knows) that hıs citizens are not always treated rightly in the Netherlands so they make Dutch pay when they want to visit Turkey. Seems to me as a fair treatment!!!

Ones in Turkey we found ourselves on a fabulous road to drive on. This was more then welcome after the bumpy Bulgarian roads. The first city we found after the border was Kirklareli. A quiet big city where we decided to stop and have our basics with us, meaning local money and a dictionary.


Life is so curious sometimes. We chose the image of the Turkish musician Burhan Öçal for our project and our first entrance in this country is rightly in the city where this same artists is born, Kirklareli.

The scene on the street was allready very different with a lot of people and activity on the street. The presence of Mosques, so the muslim religion. The call of the Muezzin to announce the time of prayer (you can hear the sound of the Muezzin in a seperate article already posted on this blog). A lot of men on the streets. The tea houses filled with men. Big difference with the countries we have been to until now.


Olivier and I decided that we will just walk around to get to know the city and see what the future brings. Passing by a shop a lady sitting outside started talking to us in french. It appeared to be a Turkish lady who grew up in Charleroi, Belgium and could speak the french language. Of course she invited us for tea and during the conversation she understood one of the purposes of our trip. She proposed us to spend the evening together and record her Saaz teacher. So said so done.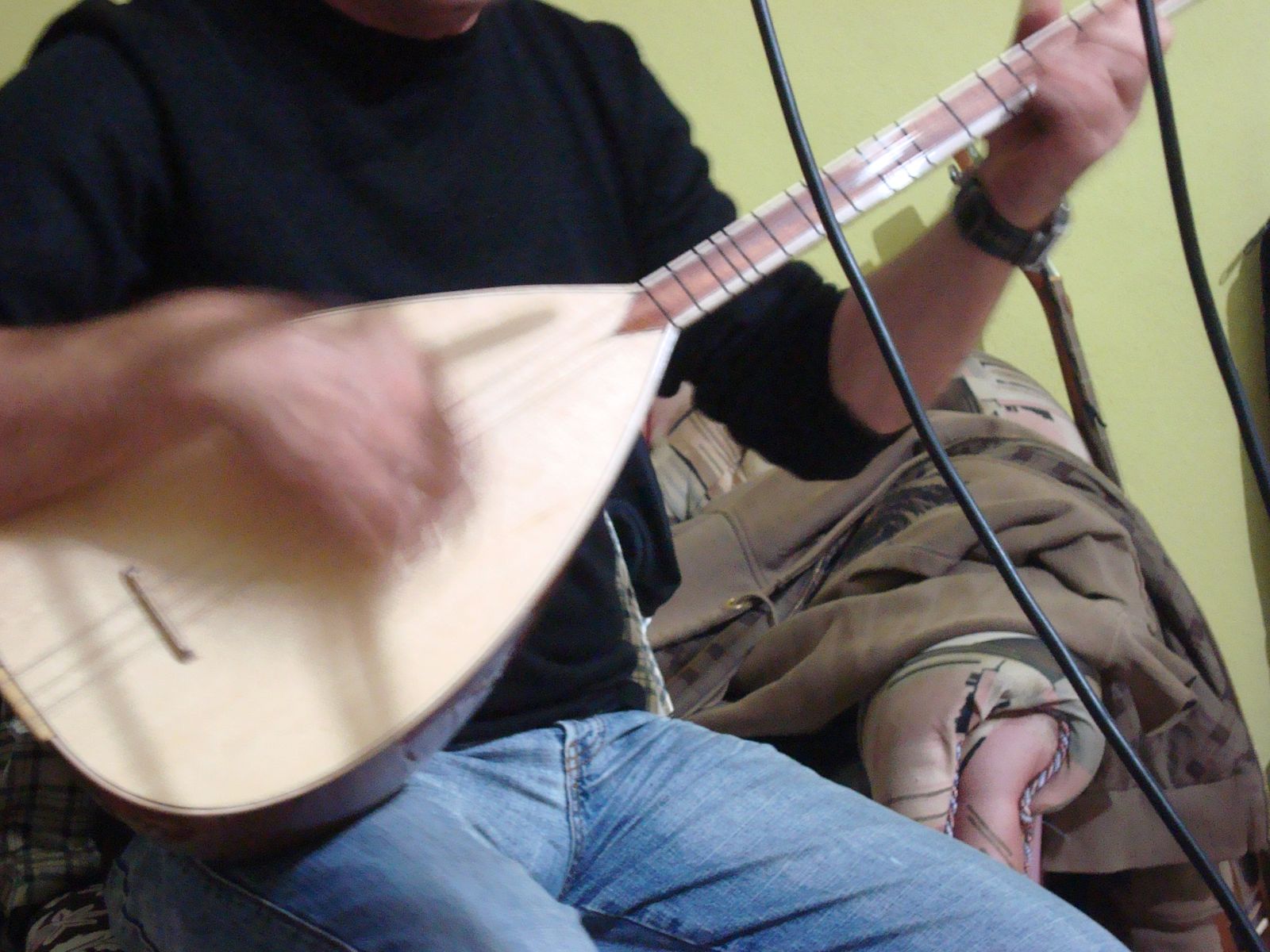 Saaz is a 7 cord instrument, typically Turkish. They play notes that are not known in western classical music, like the Re deux #. Seems that it is called ¼ tones, unknown in classical music.



Later that night when Aliyé closed down her shop we picked up Ali Balli (her teacher) and went to her house where we met with Tülay. First we had this wonderfull meal: freshly fried fish, home made salad and bread. We talked about our trip and Alıyé provided all the translation.




After the meal Ali played several traditional songs and accompanied his saaz by his voice. He played hıs saaz acoustic. It was very beautifull. Aliyé provided us the explanations what Ali was singing about. They were mostly songs about peasants life, people that work the land. Most of the songs were somewhat melancholic. Aliyé has been learning herself the instruments for about 10 months.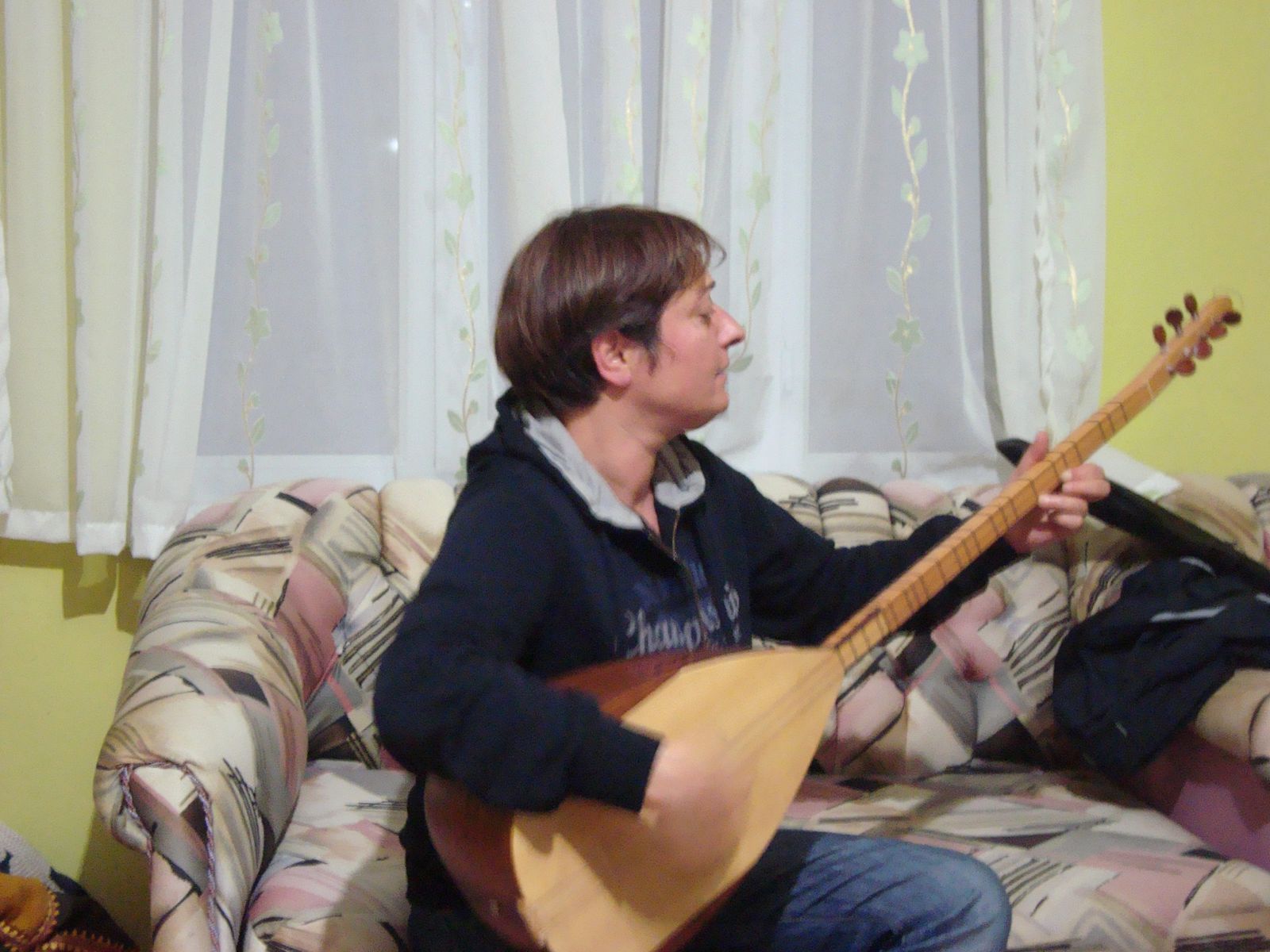 We had a wonderfull evening and are very gratefull to our Turkish friends for this first warm introduction to the Turkish culture. From this first night we knew that this country will be very interesting!!!!










Before leaving in direction of the Black Sea we passed by the shop to say good-bye to our new friends and headed in direction of a small village called Kiyiköy.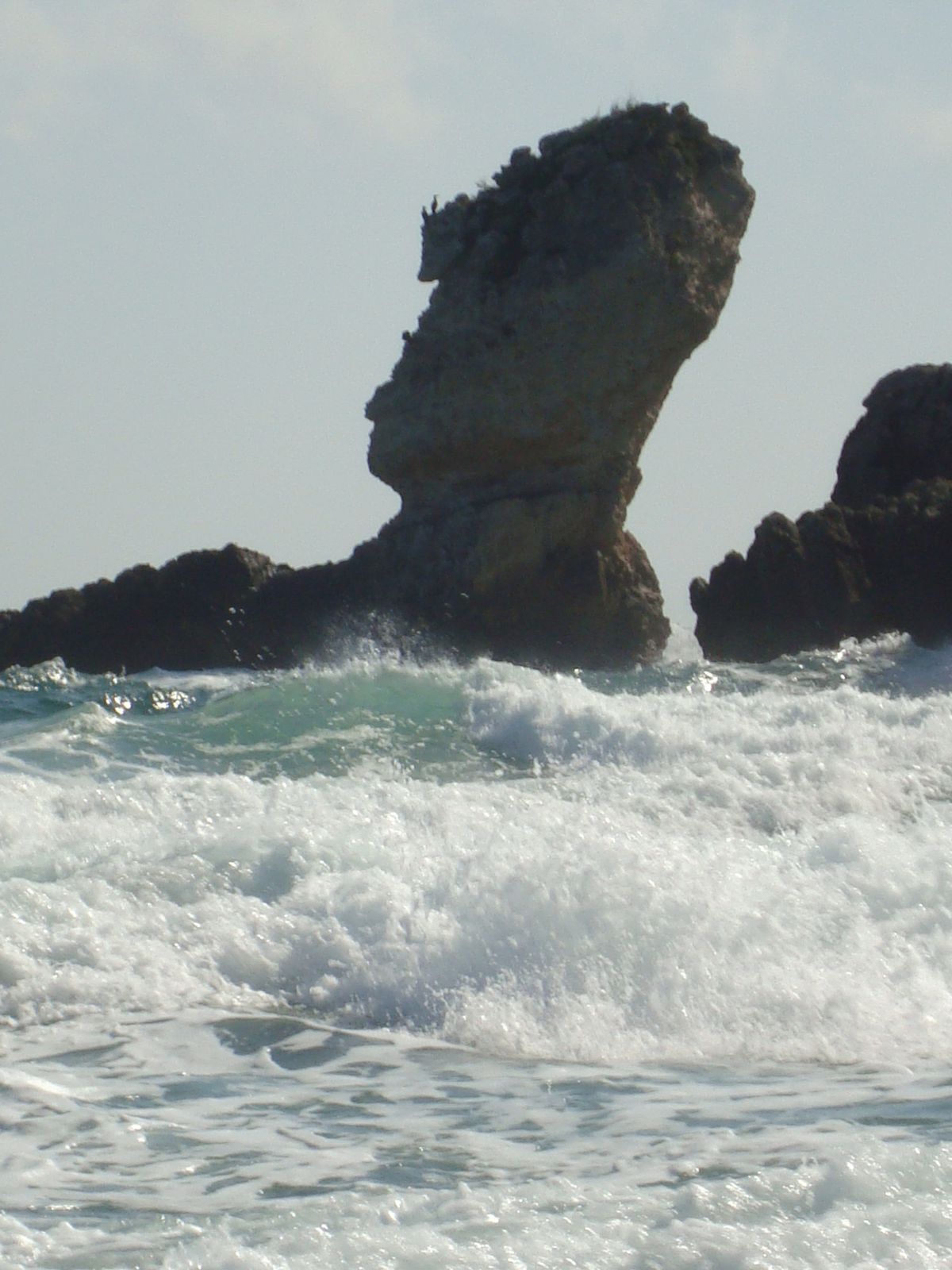 This village is a small fishermen village along the coast of the Black Sea. We decided to stay two nights her. We had a swim in the Black Sea as the wheather and the water temperature was very nice.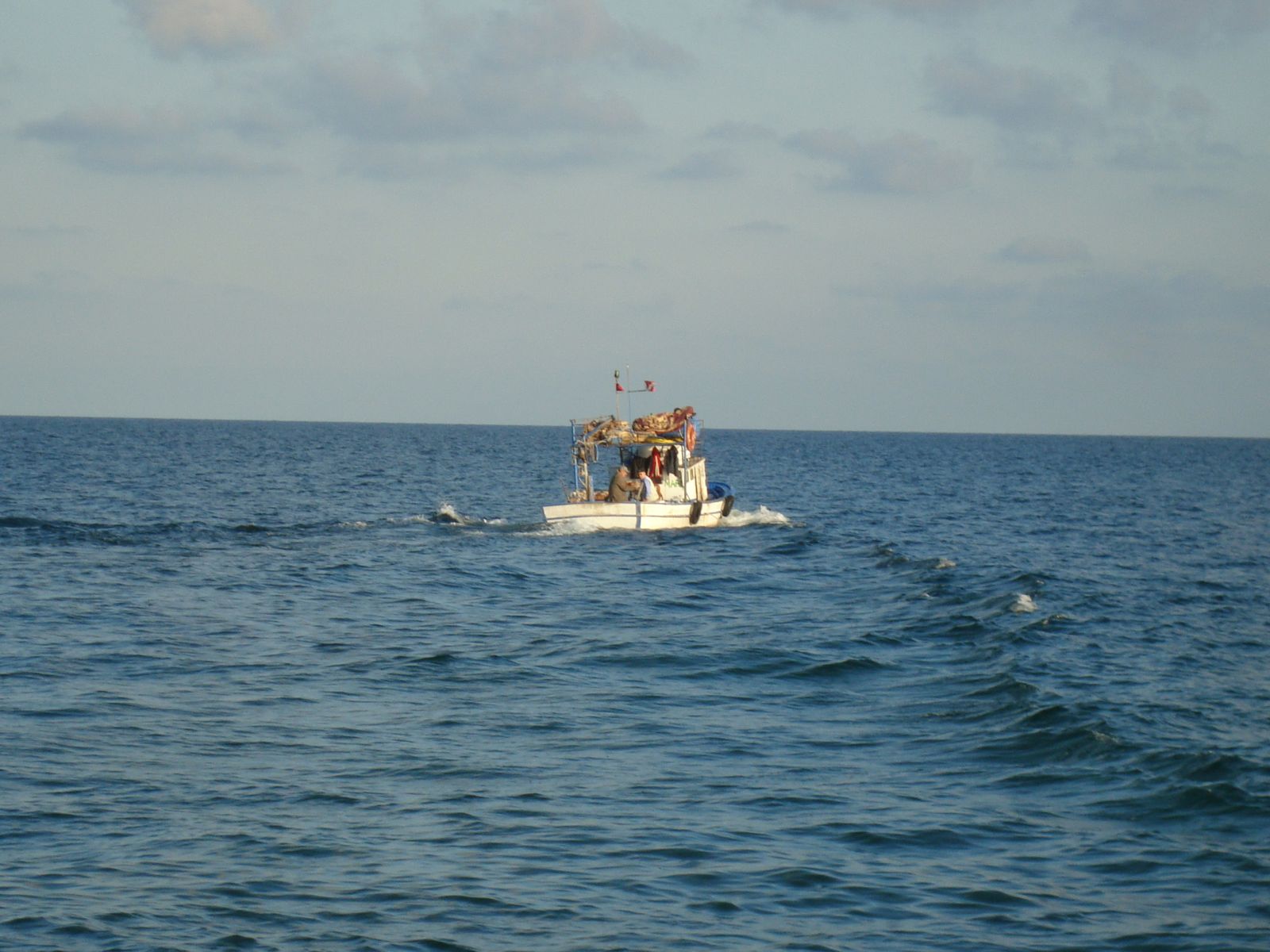 One of the evenings we had visitors at our van coming after the music they were hearing (Guitar and Saxophone). With our little knowledge of Turkish we still conversed a little with them and one genteleman (clarinet player) leardned me a string of notes.
In this little village it striked me that you don't see women in the streets.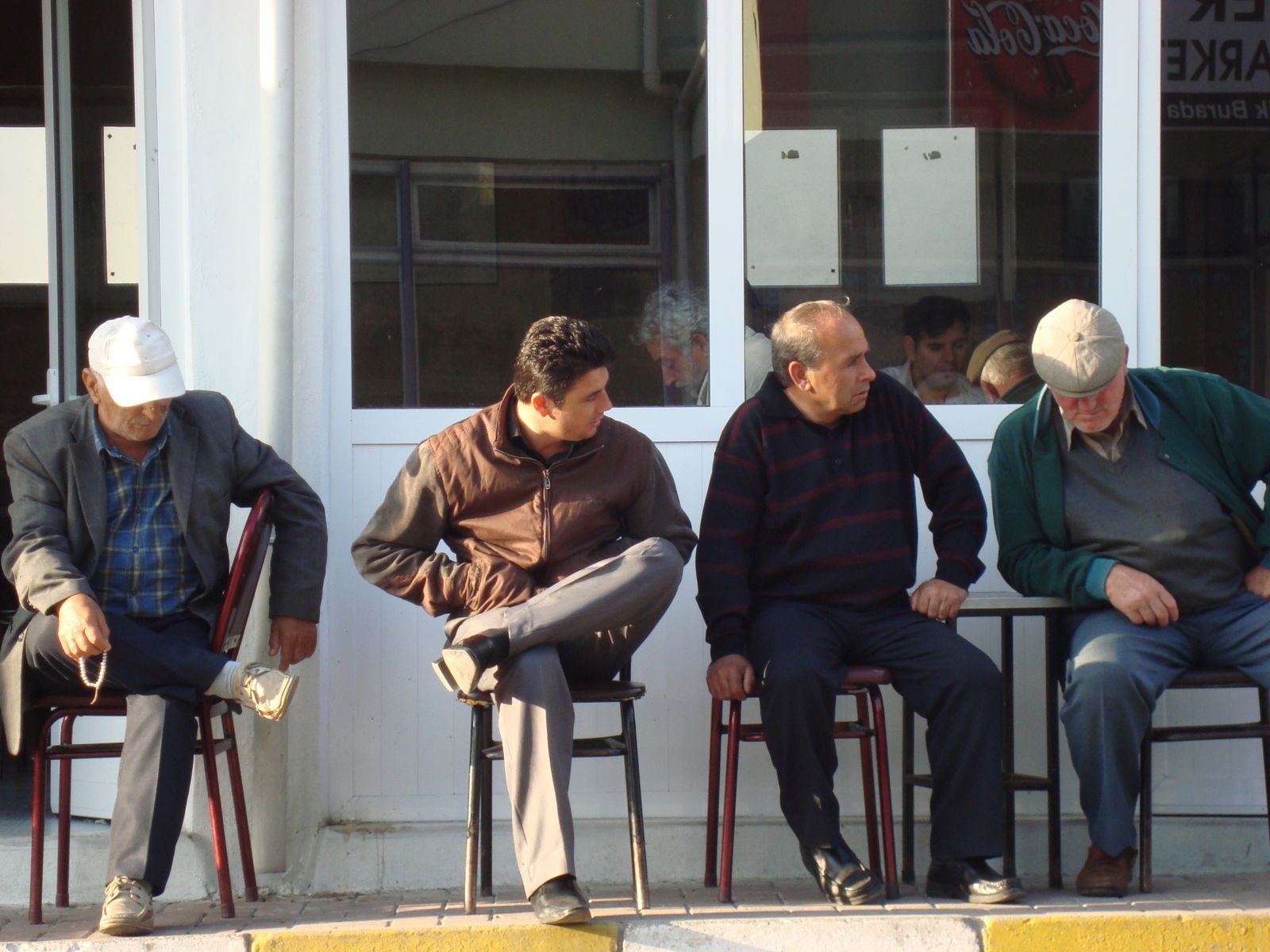 Besides girls probably coming or going to school, you only see men and boys. Where are the women ???











We visited a cave monastery that dated from the 6th century. It didn't so much brought into light, but still quiet good preserved giving the number of years.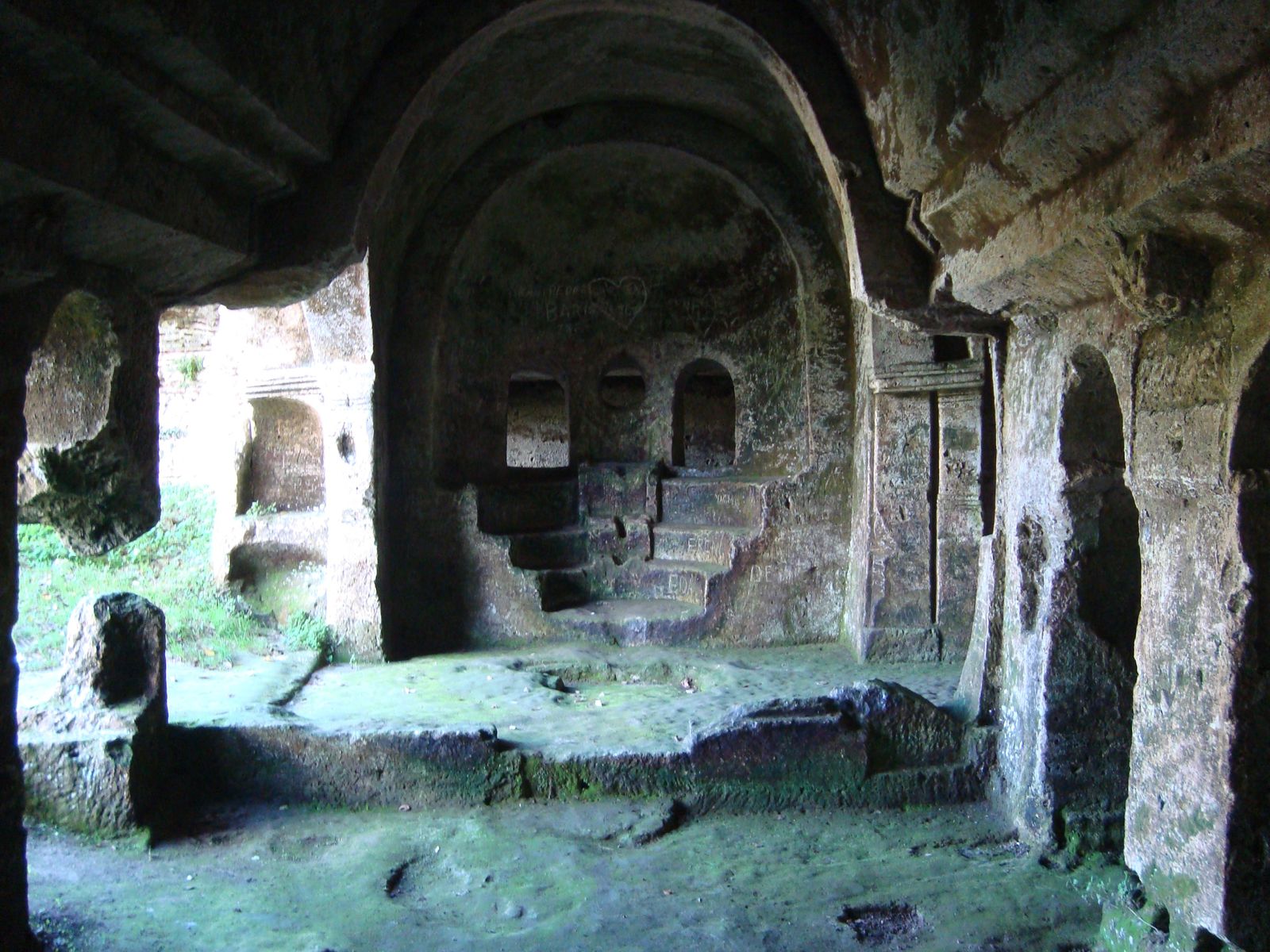 After our two days of sun and sea we headed in direction of Istanbul. We drove 130 km and stopped in a town called Güzelce. On the road to Güzelce we celebrated our 6.000 km milestone (128.446 km). This town is at the coast of the sea called Marmara. We had another swim there. After our swim we had the fortune to see further in the sea some dolphins pasing by, it was very nice. It appears that there are quiet some dolphins at this spot.
On Friday the 9th of October we woke un early in the morning to head for Istanbul. At Güzelce we were only 30 km away from the city. But as the city is enormous it took us something like two hours to drive there and find a place to park in a neigboorhoud of Istanbul.

For those of you who wonder: güzel means 'beautiful' in the Turkish language.